Video from: Jerk Off Instructions
We all know that when women get to a certain age they become more confident with their sexuality and start to prey on young horny naive men. Syren DeMer is your typical Milf next door – in fact she lives next door to your Mom and every night for the past week she's been watching you jerk off every night before you go to bed. You might have frosted glass in your bathroom but she can see your hand jerking up and down furiously beating yourself off.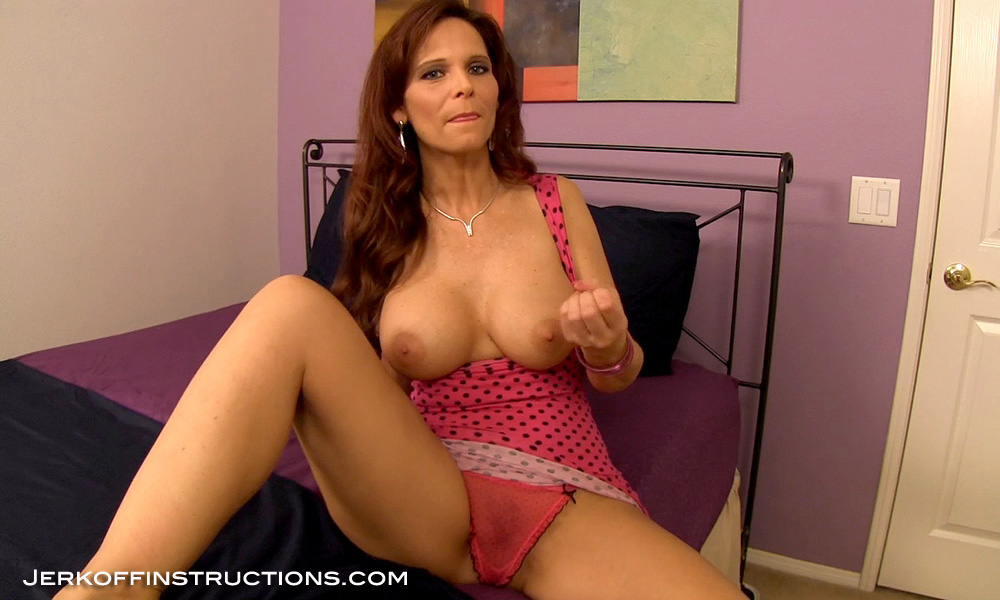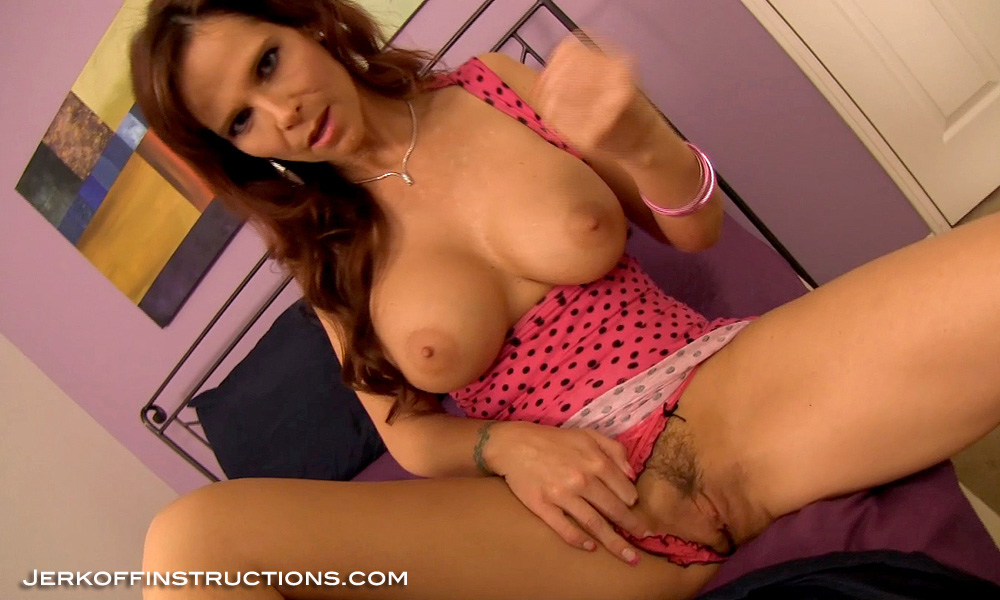 Well, this Milf knows  a thing or two about jerking cocks – she should, she's jerked enough of them over the years and she wants to give you a few instructions so you can get the job done quicker. She's the hottest Milf in the street and you've actually jerked off over her plenty of times. She walks around in her garden wearing these tiny, lose fitting shorts and flip flops. She has a great ass and one day when you looked out the window she was kneeling down, barefoot potting up some plants and you could see down the gap in the back of her shorts, right down her ass crack. You got your cock out and started masturbating at the window and cum all over the carpet. You still jerk off to that now.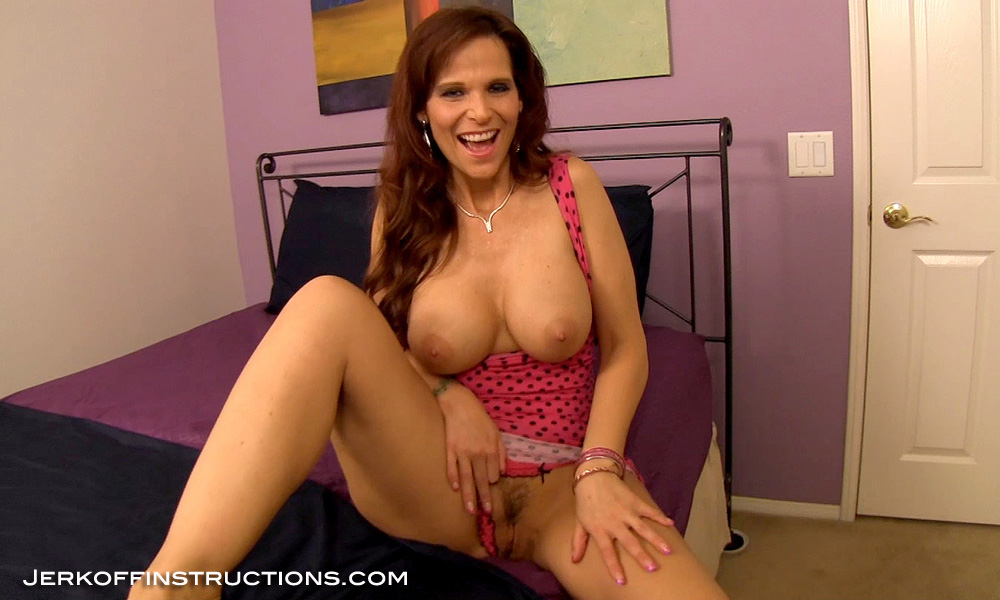 Your Mom tells you that Syren needs help moving some furniture out the garage so you get off the couch and skip round there. But, what Syren really wants is to talk to you about what she sees you doing every evening in the bathroom. Sitting on her bed she asks you to get it out, though you're a little embarrassed you're also so fucking horny so you whip it out. Your cock out, hard and flexing mid-air. Syren's nipples are already hard for you and her big titties look so soft and luscious that you just want to reach over and grab them but there;s no touching. Your hands stay firmly on your flexing dick as she asks you what your favorite porn is. She quickly surmises that you love MILFs with big titties who like to give orders to younger men just like you. This naughty Milf wants to see your young cock cum for so demands that you jerk it as fast as you can. While you jerking off she gets her massive its out and pulls down her shorts leaving her pink see through panties on. She slides her right hand in to her panties and starts rubbing her self while you pull and yank on your cock. All of a sudden you start to cum and spunk everywhere, you've never cum so hard in your life. Spunk shot 3 feet in the air, you thought you was never going to stop. Syren told you not to fucking move while she carried on rubbing and fingering her pussy. With your cock now semi had dripping of cum Syren started to bring herself off, her legs squeezed together as if to add more pressure on her pussy and she let out a massive moan and cum in her sexy little panties.
See the video at: Jerk Off Instructions